Regular price
Sale price
$262.00
Unit price
per
Sale
Sold out
This print is an invitation to the Greatest Party of All Time. It is intended to be passed down through generations until June 6th, 2269.

The print invites each owner, and all those who encounter it, to think differently, to have hope for the future and to plan for a momentous worldwide event.

Created by artists Peter Dean and Michael Ogden, the 2269 poster is beautifully foil-blocked onto heavy, archival paper and every print is individually numbered. Each 2269 print also comes with a separate Record of Owners document, to be signed and dated by each subsequent owner—like a library card completed over many generations.
Details

Foil-blocked print, with digitally printed, pigment-ink individual invitation number. Accompanied by Record of Owners document, digitally printed with pigment ink on archival paper.
Dimensions

The unframed print dimensions are: 350mm (13.75") x 495mm (19.5"). See framed dimensions below.
Substrate
The 2269 invitation is printed on heavy, subtly-textured, archival-quality paper. Please note that the images on this page may not accurately show the colour of the paper, which could be described as natural-white.
Poster Text
The Poster Reads as follows:

A GIFT FROM THE PAST
ONE DAY
The world will come together
ON JUNE SIXTH
2269
STARTING AT NOON
You are invited
to the
GREATEST PARTY OF ALL TIME
an astonishing
250 YEARS IN THE MAKING
A global celebration of imagination, exploration and progress
Held in every city on Earth (and beyond)
[individual print number]
Look forward to 'One Day' every June 6th: a time to think big.
AND BE PART OF THE STORY
Put this up. Keep it up. Pass it on.
An experiment in time and long-term thinking by Peter Dean and Michael Ogden
Copyright 2019. All rights reserved.
Framing
Prints are framed to archival standards on a per-order basis by a Guild Commended UK framer. Please allow approximately 7 working days for framing, prior to shipping.

Frames are sealed on the back to prevent dust from entering. D-ring attachments and hanging cord are also fitted, so the print will arrive ready to hang. Your 'Record of Owners' document will be attached to the rear of the framed print in an archival pocket.

High-quality, optically-clear acrylic is used in place of glass for all shipped orders. It is visibly identical, but should not be cleaned or polished with abrasives.
About box frames
A box frame is one where the print is set back from the glass – or the optically-clear acrylic in our case – in order to better protect the print and also because it provides a sense of depth that increases the attractiveness of the framed print.
Modern black box-frame
This is a wooden frame with a 20 mm [0.75"] wide smooth, matt black, painted finish. The overall dimensions of this frame are: Width = 380 mm, Height = 625 mm, Depth = 31 mm [Width = 15", Height = 20.75", Depth = 1.25"].

Share
View full details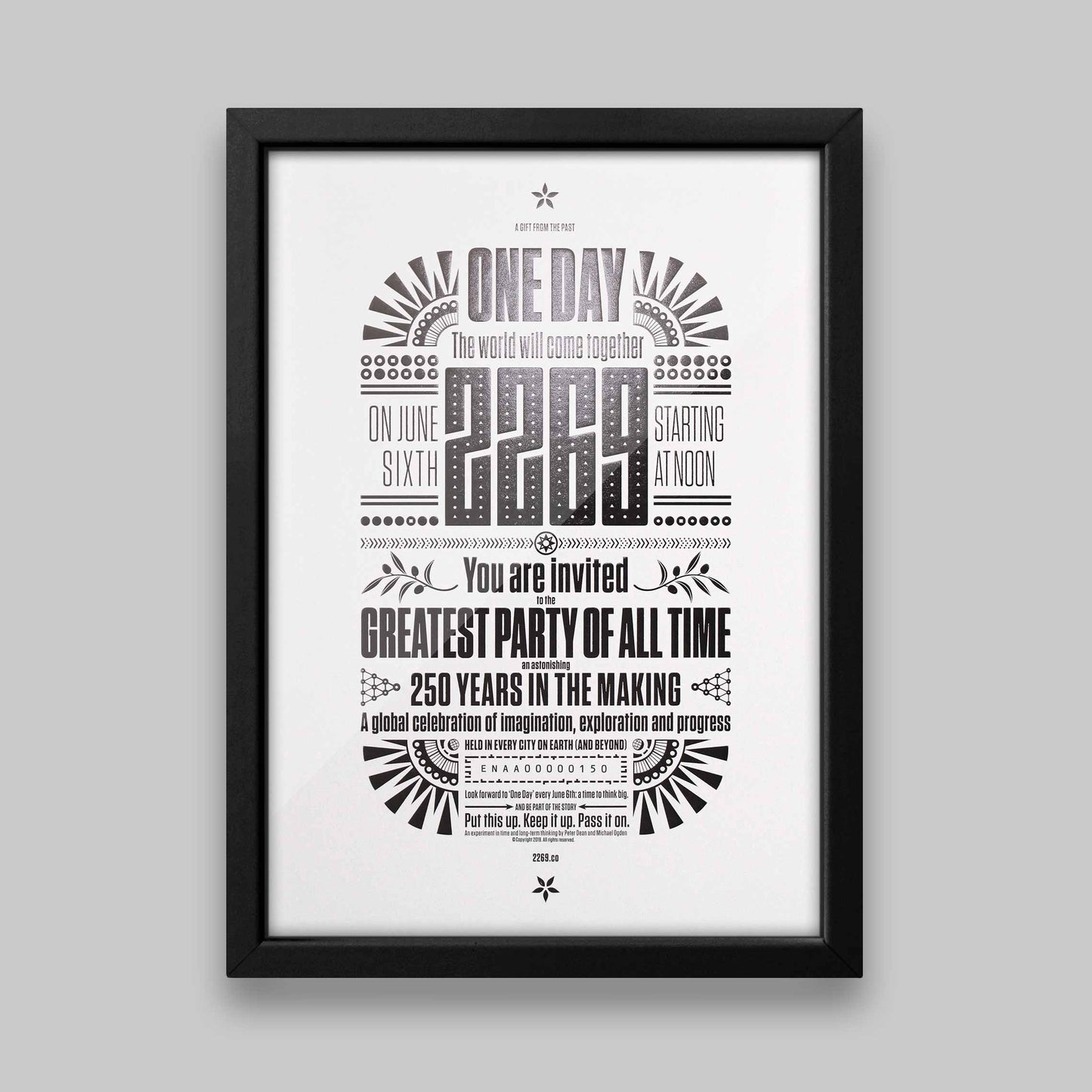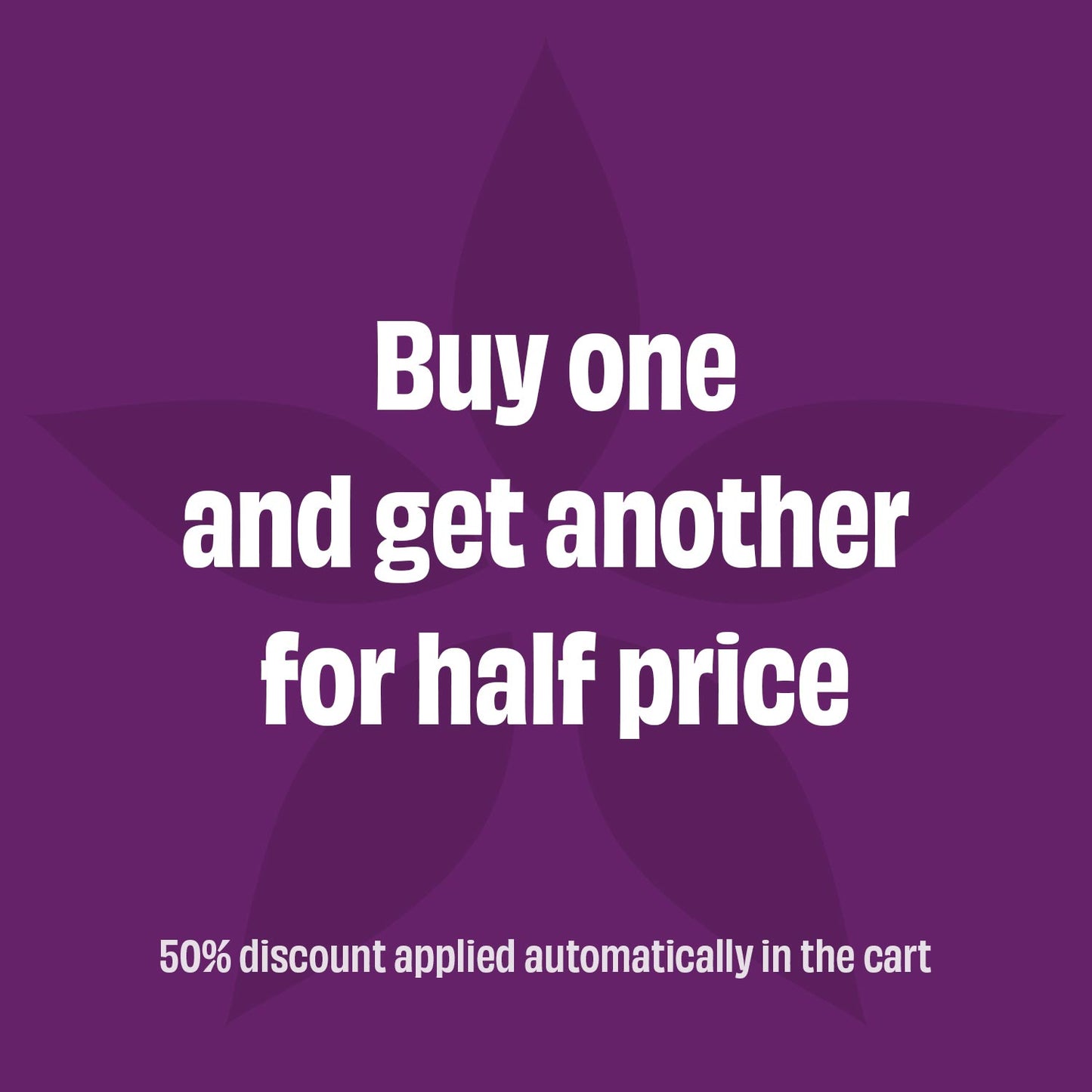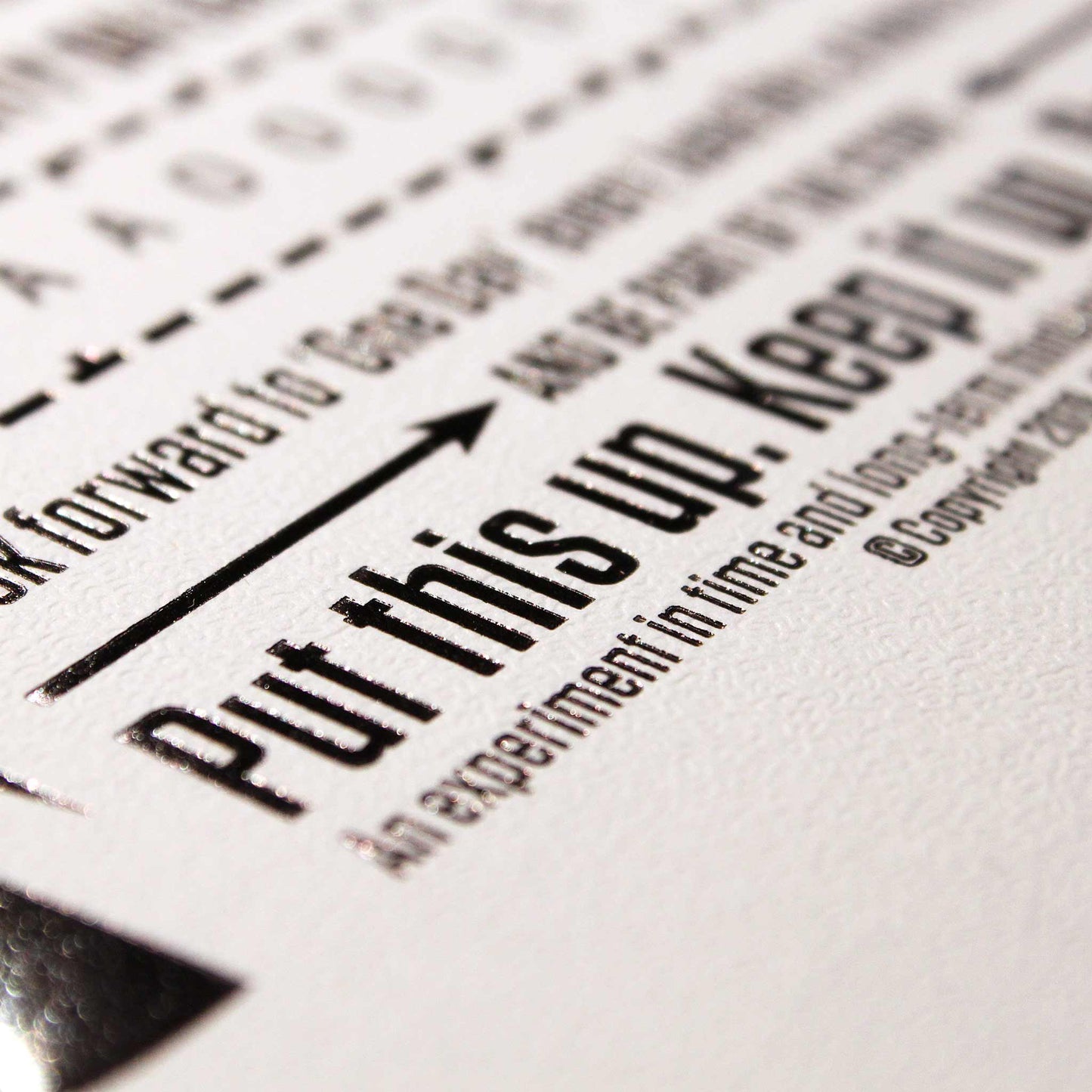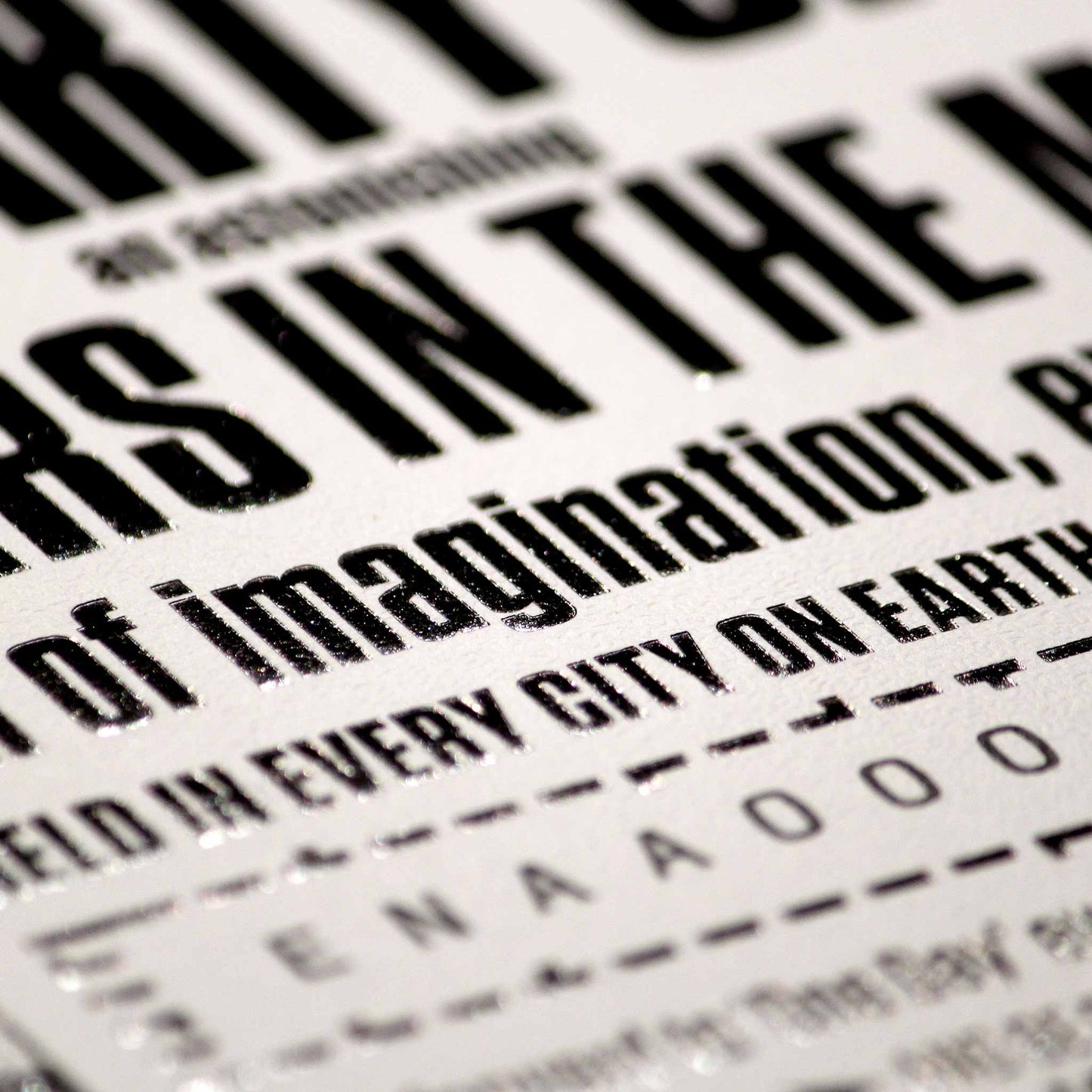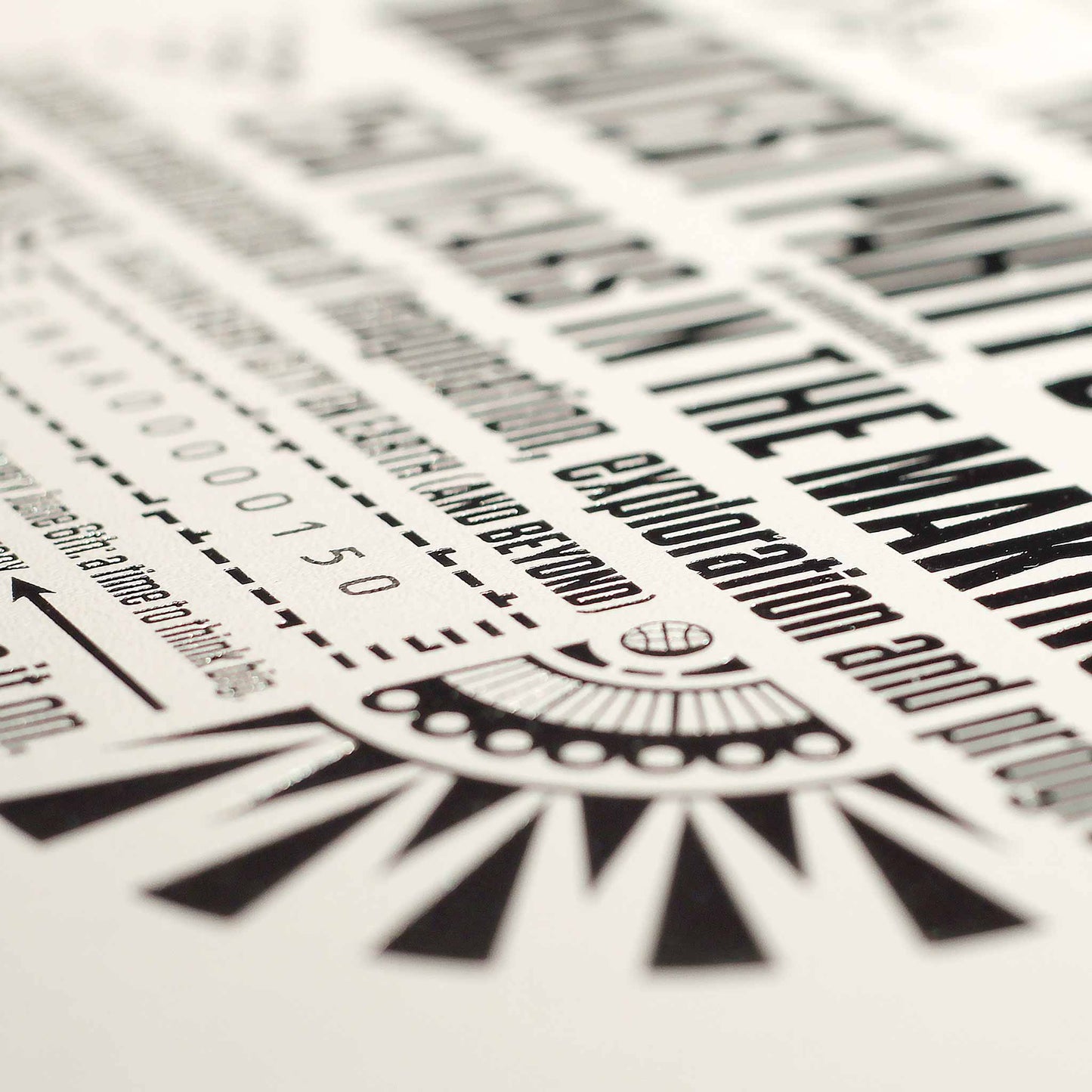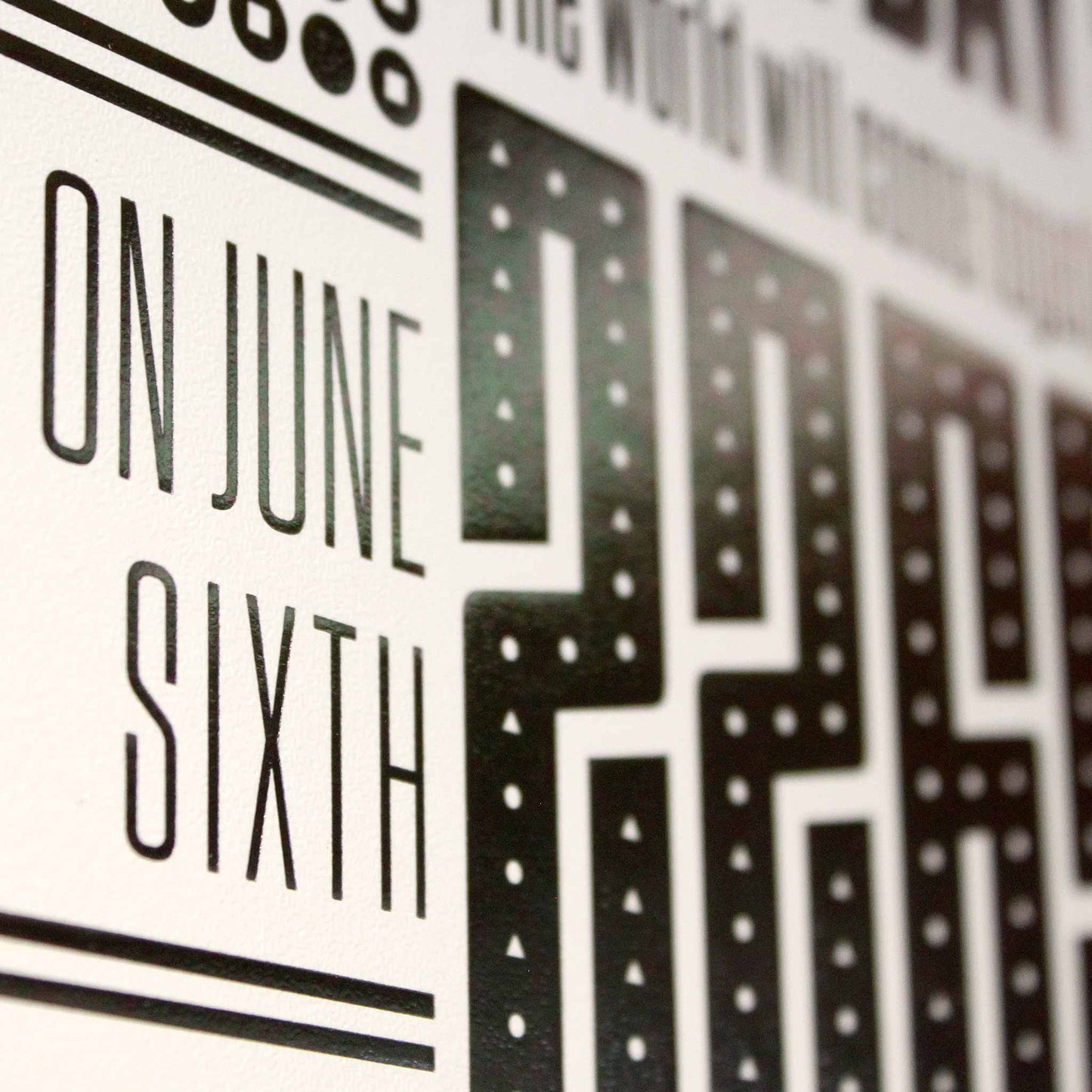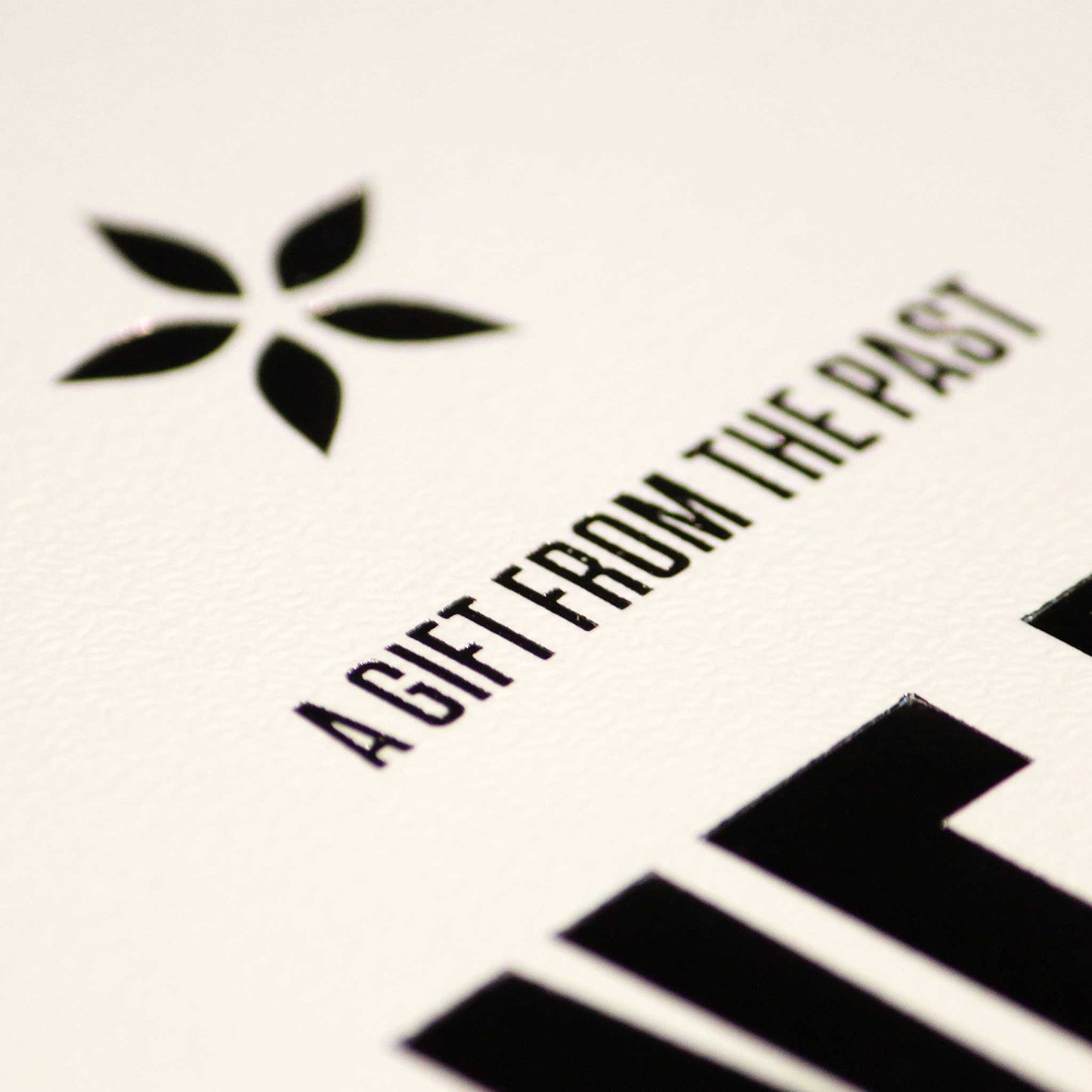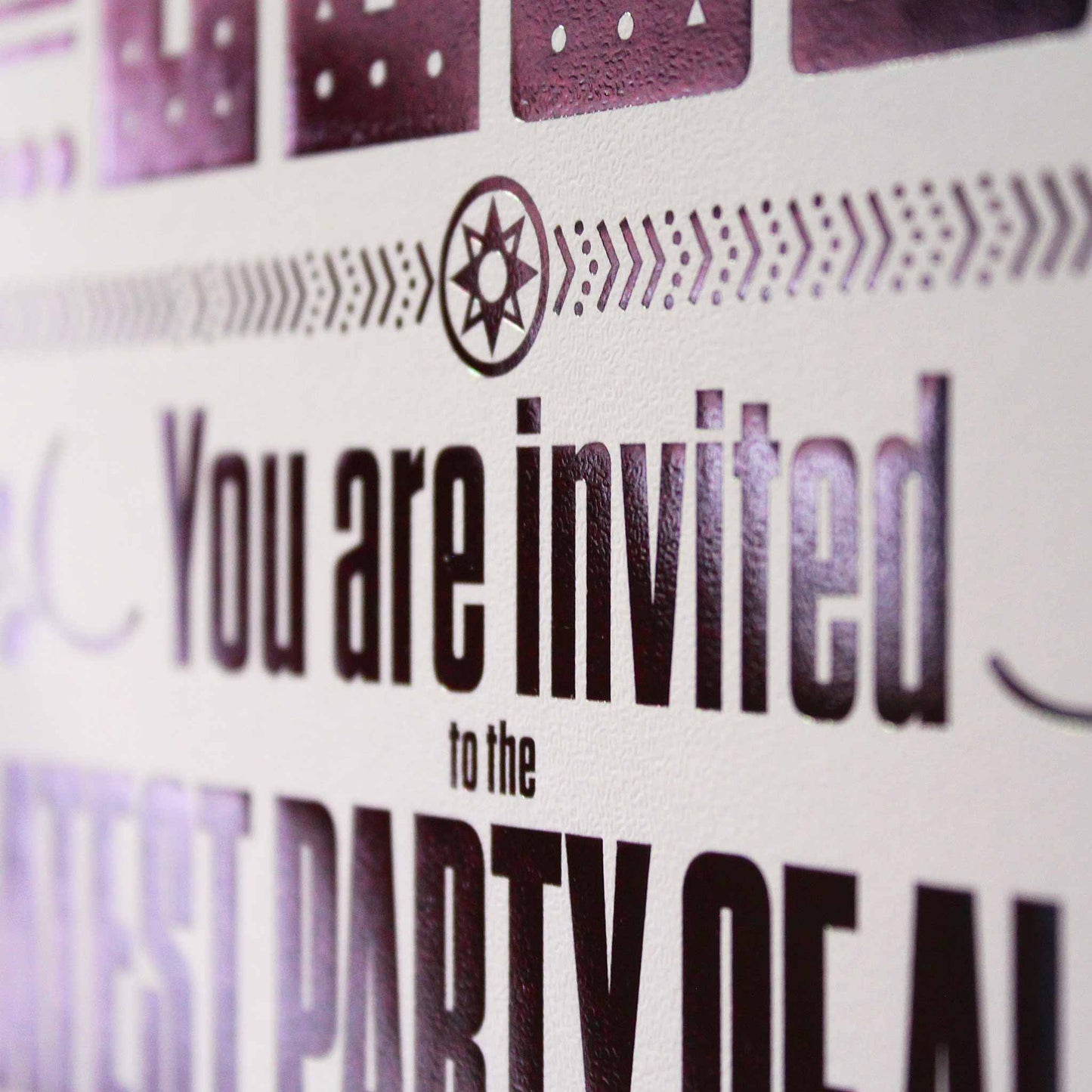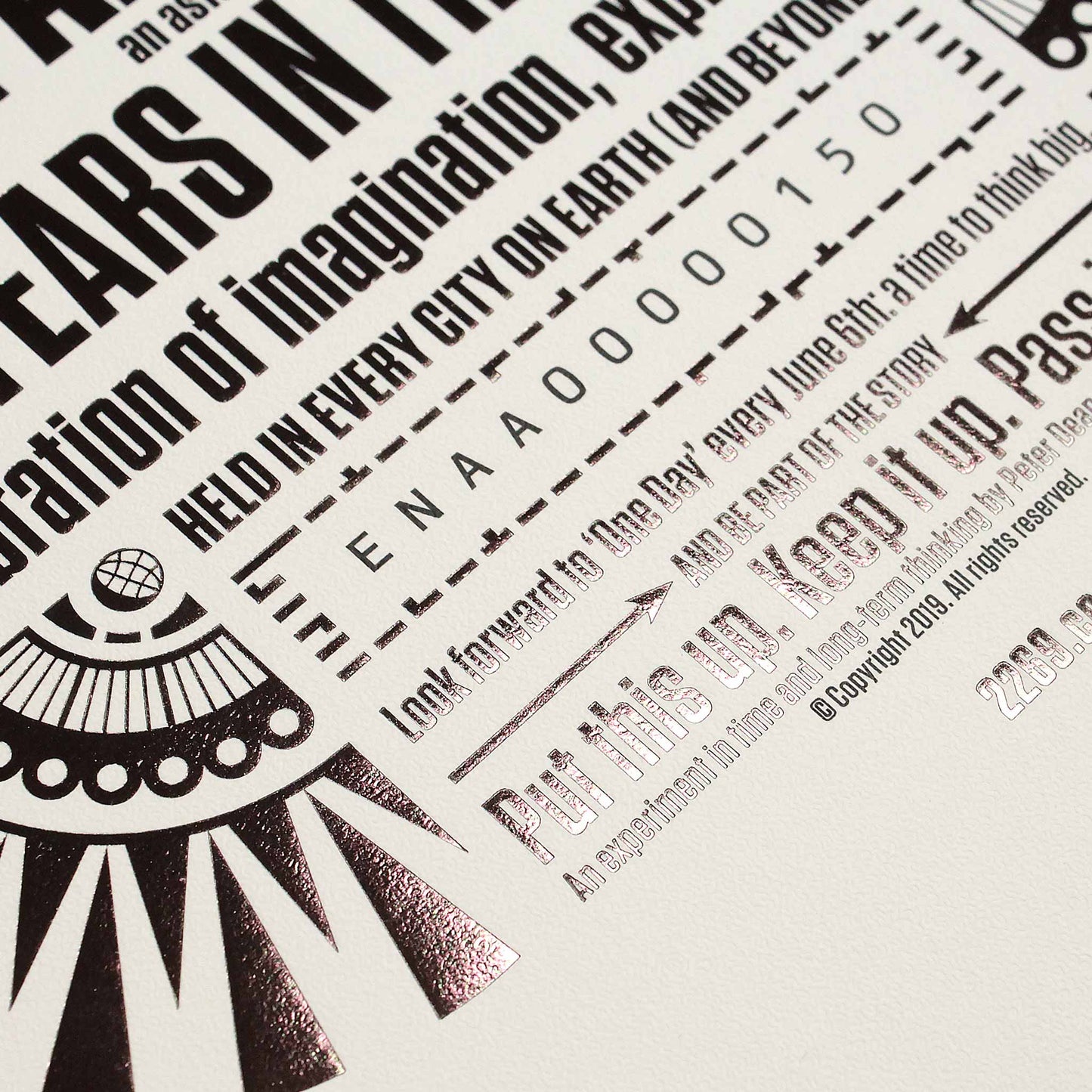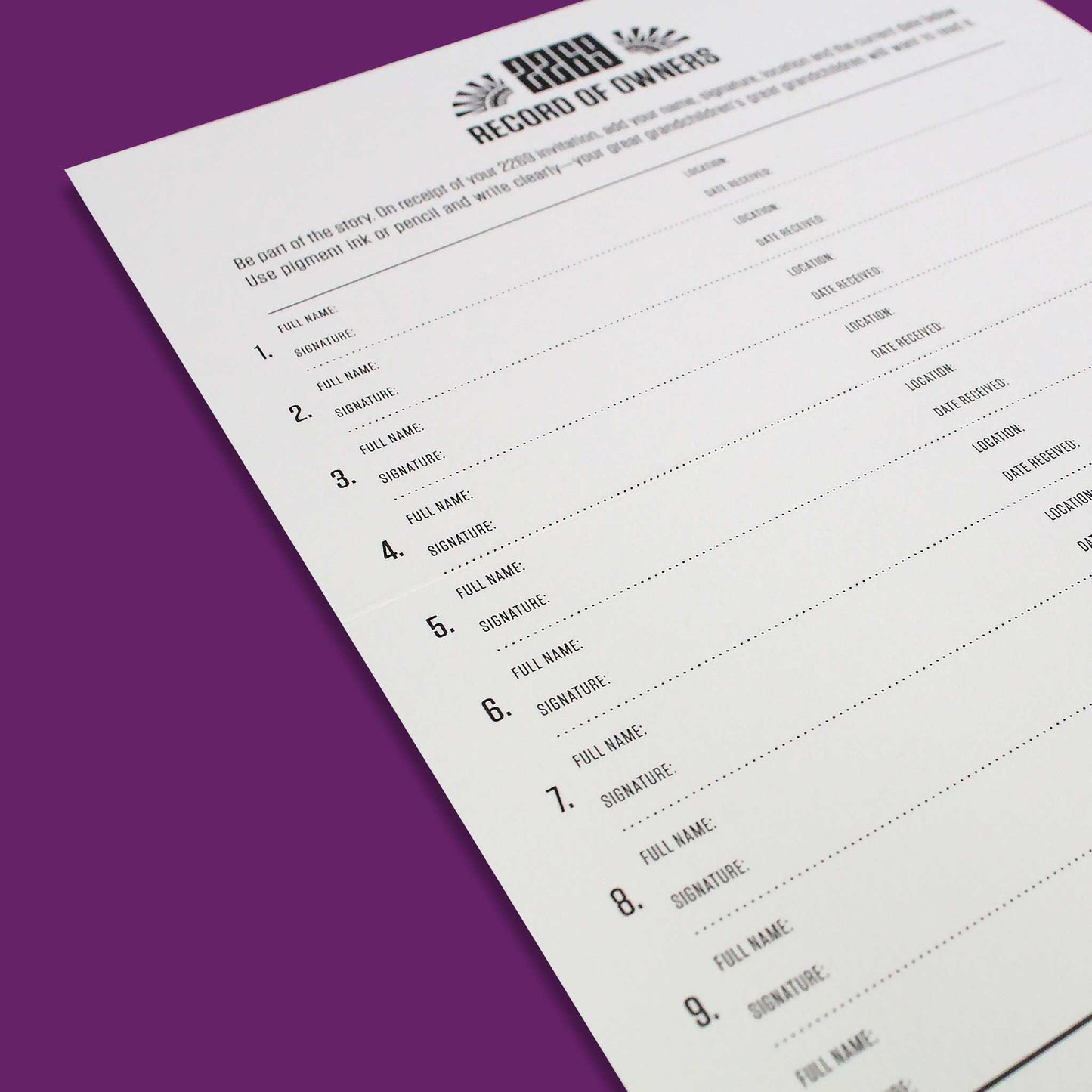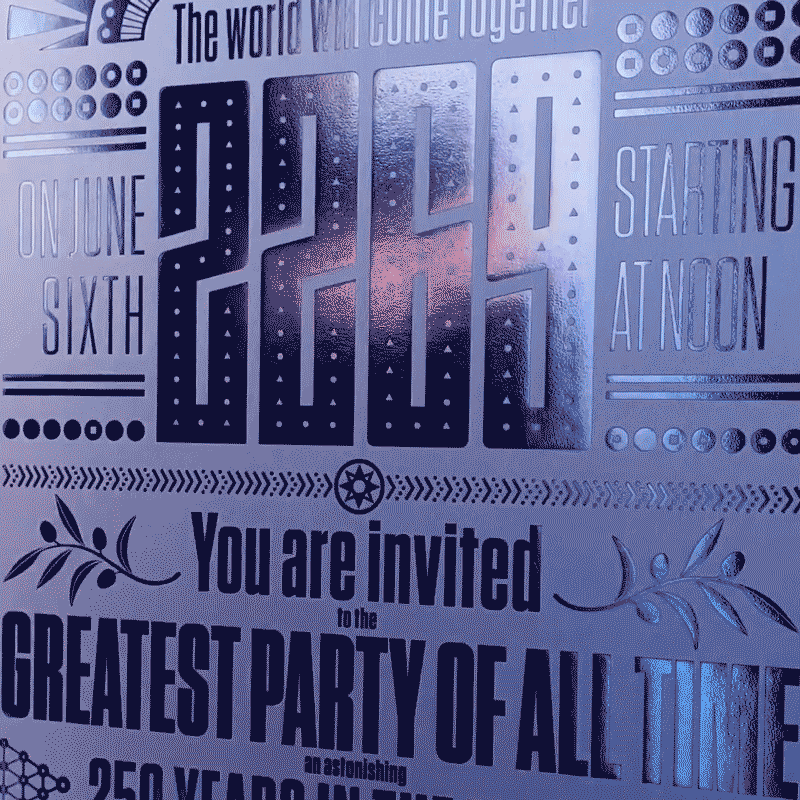 There's more to our merch than meets the eye: each item carries a message of hope for the future and a way to connect with a global community of future-thinkers. Shop to help bring about the Greatest Party of All Time on June 6th, 2269! Learn more.